After years making natural rind cheeses using the best olive oils for ripening the product, it did awaken in us a certain curiosity about the spectacular and surprising world of olive oil.
From this concern and our deep-roots in our land, Finca Malzapato Olive Oils were born, made with Arbequina and Royuela olives.
The grounds in La Rioja, thanks to its altitude, are very fertile for cultivation of olive trees but the yields are lower than in other lands. We obtain an olive oil with fruity and herbaceous flavours and aromas, typically found on the Protected Designation of Origin P.D.O. Aceite de La Rioja.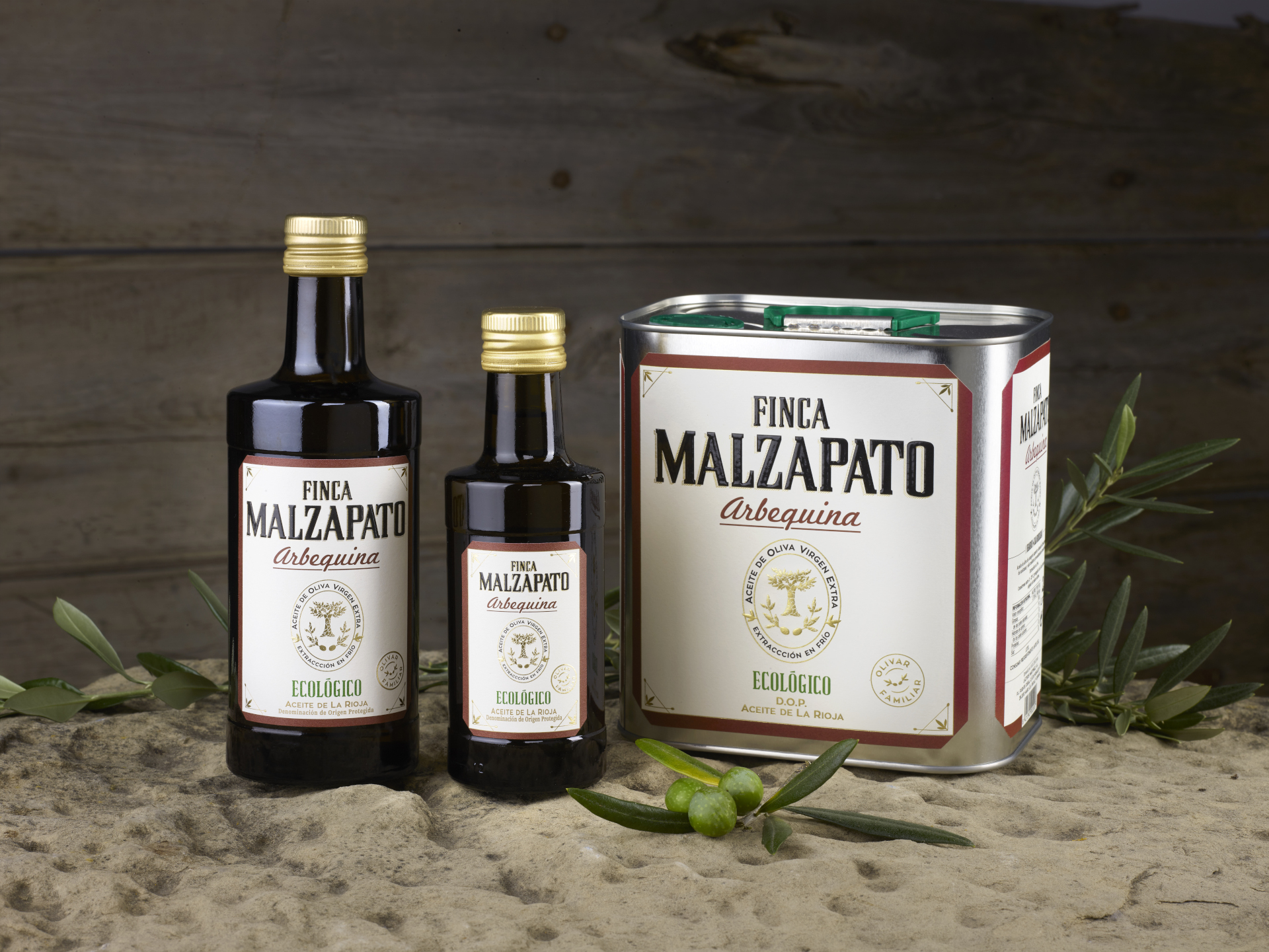 Organic Extra Virgin Olive Oil Arbequina
Variety: 100% Arbequina
Displays: 250ml bottles, 500ml bottles and 2.5l tin
Maximum acidity: 0.2%
Produced using cold extraction from organically grown olives harvested from olive groves in Rioja.
Aromatic sensation of intense fresh and green fruity notes.
Some tasters are reminded of tomato leaves, freshly-cut grass and bananas.
This is a seductively generous oil with the characteristic fragrant bitterness of Arbequina olive oils.
Tasters also describe notes evocative of orchards, rural springtime and wild plant essences.
Extra Virgin Olive Oil Royuela
Variety: 100% Royuela
Displays: 250ml bottles., 500ml bottles. and 2.5l. tin
Maximum acidity: 0.2%
Its name derives from the Spanish word rojal, for the Spanish word of the russet colour of its ripe fruit, having changed over time to Royuela.
Its aromatic sensation has hints of freshly-cut grass and tomato leaves, with a highly seductive citrus overtone enveloping the other aromas, lending itthe perfect degree of freshness.
This delicious oil delivers a hint of subtle bitterness, giving way to a lasting and intense pungency.
It brings to mind green herbs and well-balanced citrus fruits, over fine bitter notes and pungent flavours.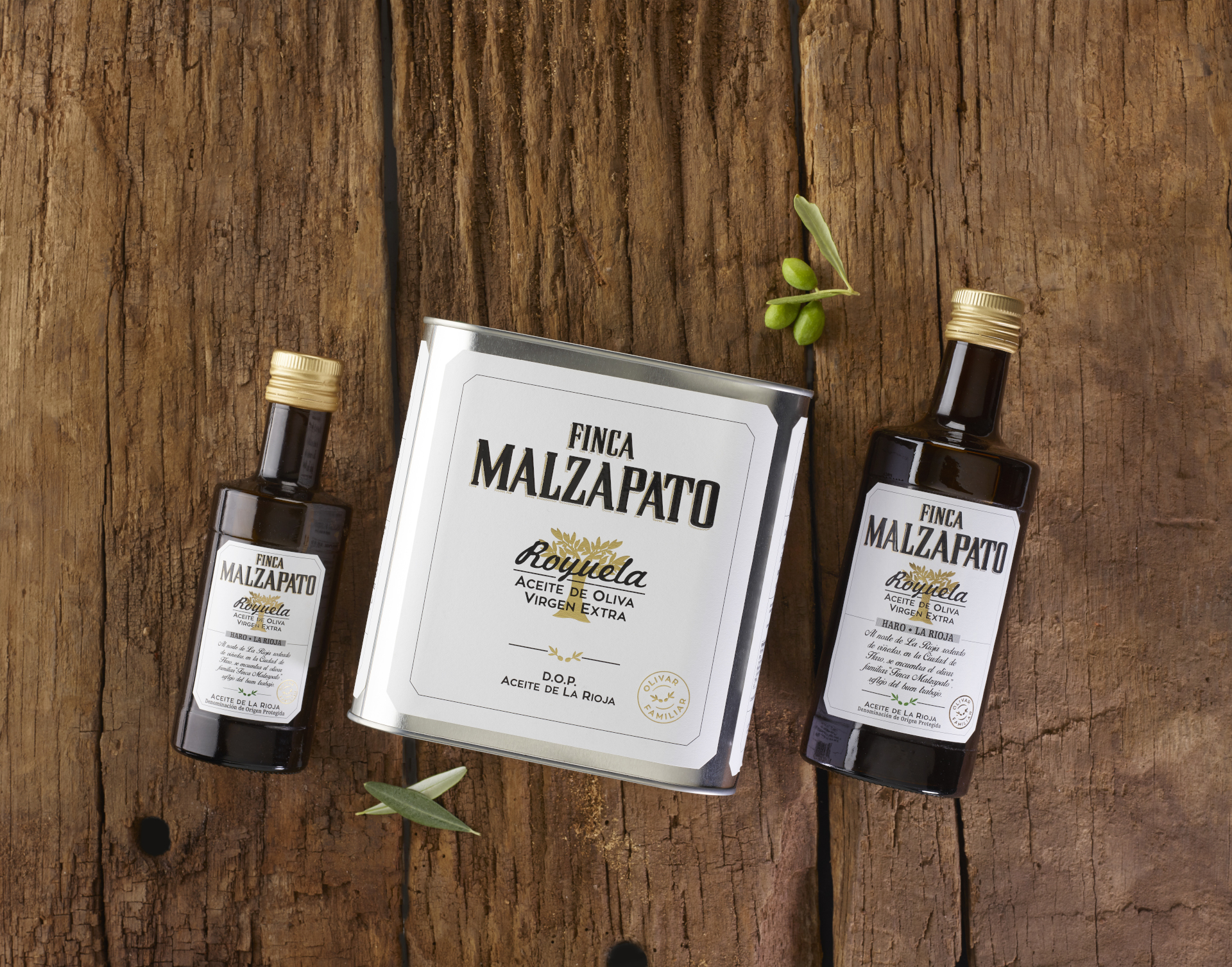 It may be stored away fron direct sunlight and strong odours, in a temperature between 15-20ºC / 59-68ºF. In cold conditions the oil may solidify, but will be liquid and increase in temperature.
It is an unfiltered oil, obtained after all the sediment has been decanted naturally and still containing all its natural vitamins and antioxidants, so small particles of olive may be present at the bottom of the bottle.