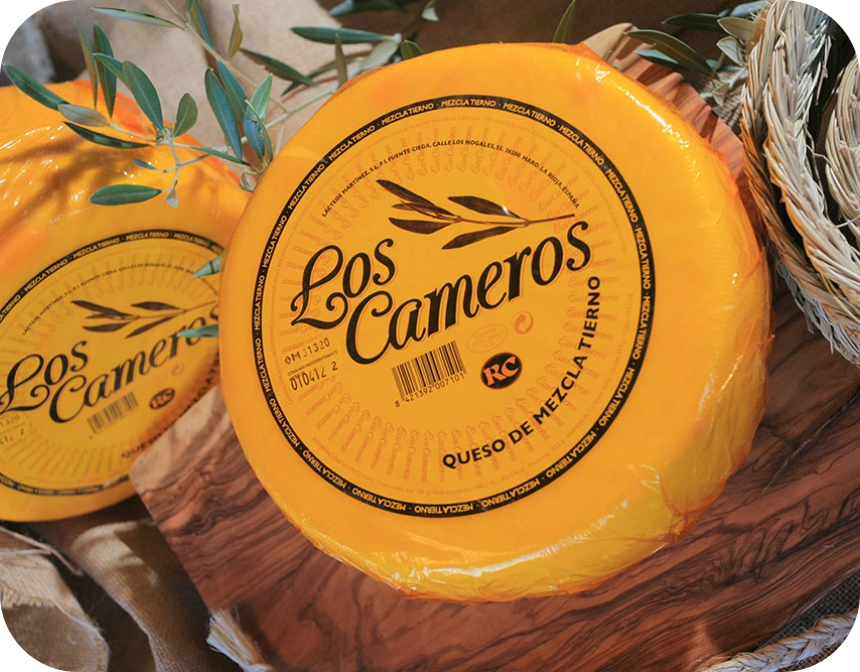 Soft Blended Cheese Yellow Paraffin LOS CAMEROS
This cheese is made with the combination of cow's (60% min), sheep's (20% min) and goat's milk (6% min), using sheep´s rennet.
This is the youngest cheese wheel that we produce, but it has a great flavour and fragances that remind us fresh milk.
This cheese is ideal for snacks.
Tasting Notes: This cheese has a soft and fine flavour, with a delicate fragrance and pale ivory colour. The texture is firm, with small and well distributed holes.
DO YOU KNOW ALL OUR CHEESES?