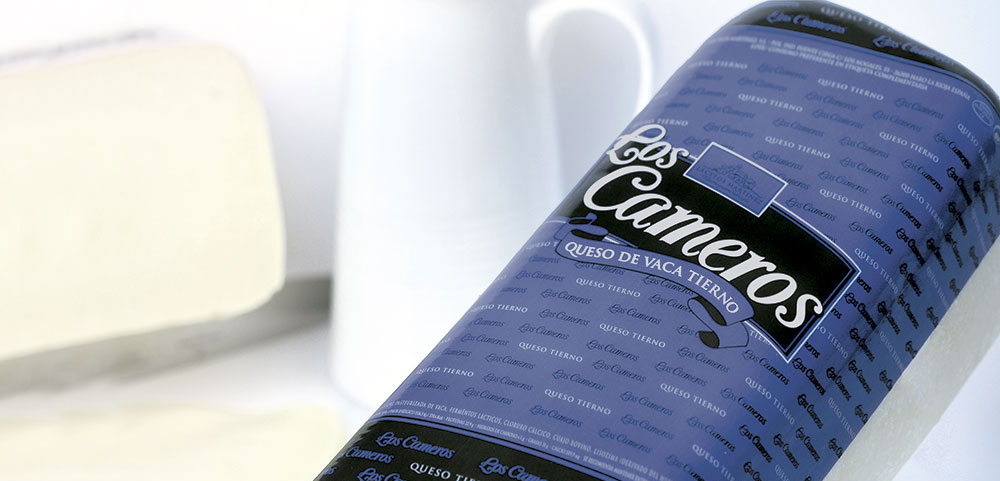 Also available in Slices 200 g and Slices 500 g
SOFT COW CHEESE BLOCK LOS CAMEROS
The Soft Cow Cheese Block Los Cameros is a soft cheese made with 100% cow milk of high quality.
It is very comfortable for cutting machine, because the slices do not stick or break.
This product is ideal for sandwiches and snacks.
Tasting Notes: This cheese has a delicious, soft and milky flavour, with a pleasant and delicate aroma and pale ivory color. The texture is compact, uniform and without holes.
DO YOU KNOW ALL OUR CHEESES?