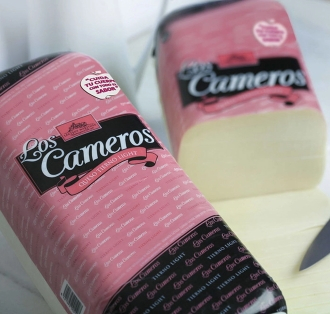 Also available in Slices 200 g
LIGHT SOFT COW CHEESE BLOCK LOS CAMEROS
This product is made with 100% skimmed cow milk of high quality.
A cheese made with great care, getting a slower draining of the whey and developing a more special flavour, with a low content of calories.
Tasting Notes: This cheese has a fine and delicious flavour, with a pleasant and delicate aroma and pale ivory color. The texture is compact, uniform and without holes. It is very comfortable for cutting machine, because the slices do not stick or break.
DO YOU KNOW ALL OUR CHEESES?