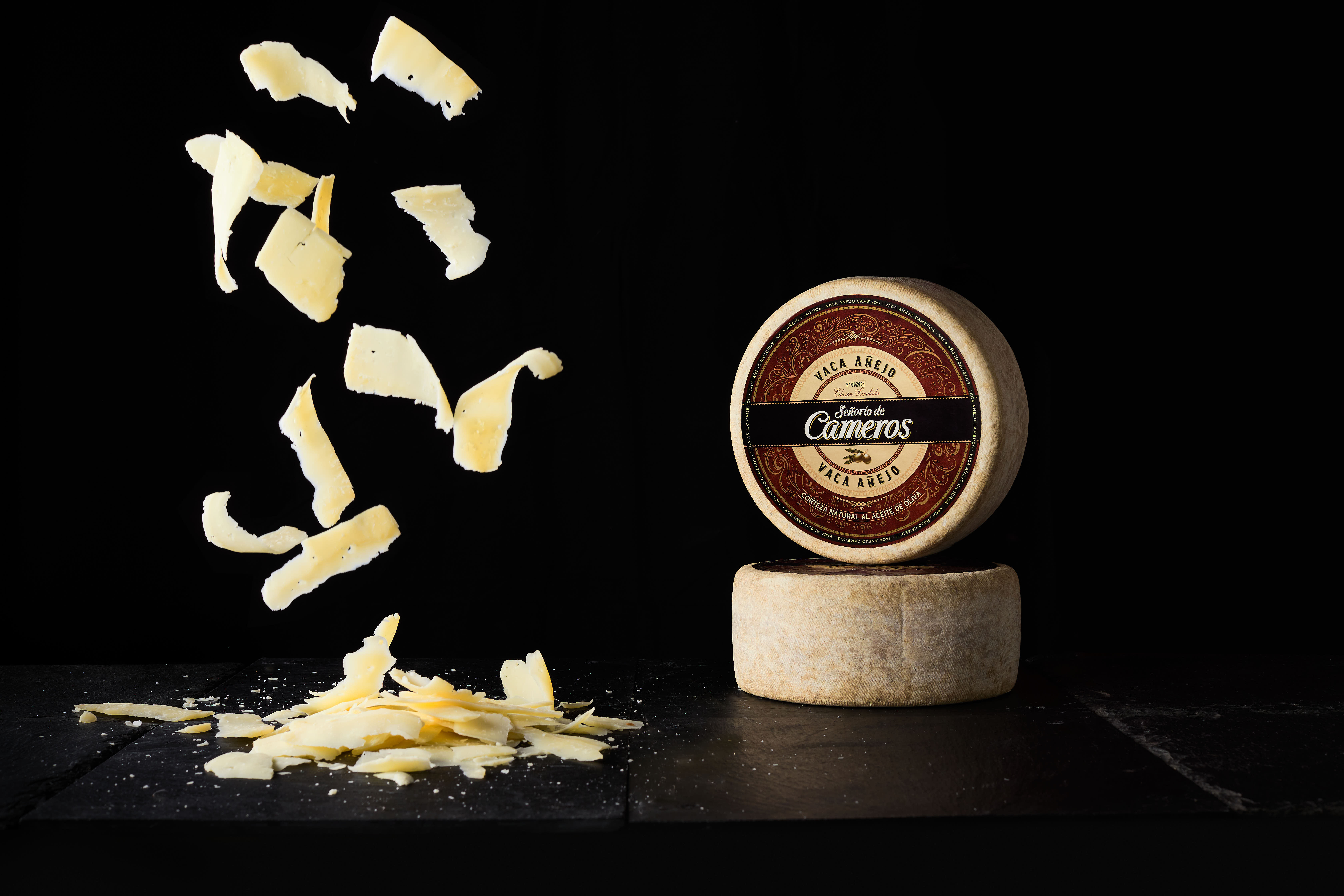 Also available in Wedge 280 g aprox
AGED COW CHEESE SEÑORIO DE CAMEROS
In 2016 a close friend, farmer and cheese connoisseur, challenged Javier, our cheesemaker, to elaborate a more international cheese with more European flavours. After a year of tests and adjustments, the secret recipe of this special and surprising cheese came. After each tasting we got new nuances and followers of this cheese. This is why we decided to link it to our aged sheep cheese and to ripen it for a whole year after a careful selection of the best milk for its elaboration. This year, we have curdled with great care the milk from the Delika farmer and we have elaborated 5,400 pieces.
The Aged Cow Cheese Señorío de Cameros is elaborated with cow milk of the same herd of Friesian breed. It ripens for a year in our underground caves where its natural rind is formed. Thanks to the natural moulds and the olive oil baths, its flavour is unique.
Tasting Notes: Dark yellow colour with some small white dots. In the nose, it remembers to butter and toasted hazelnuts. Enveloping sweet flavours. Texture with a certain strength that balances the crunchy of the protein crystals. Well-balanced with a long aftertaste.
DO YOU KNOW ALL OUR CHEESES?