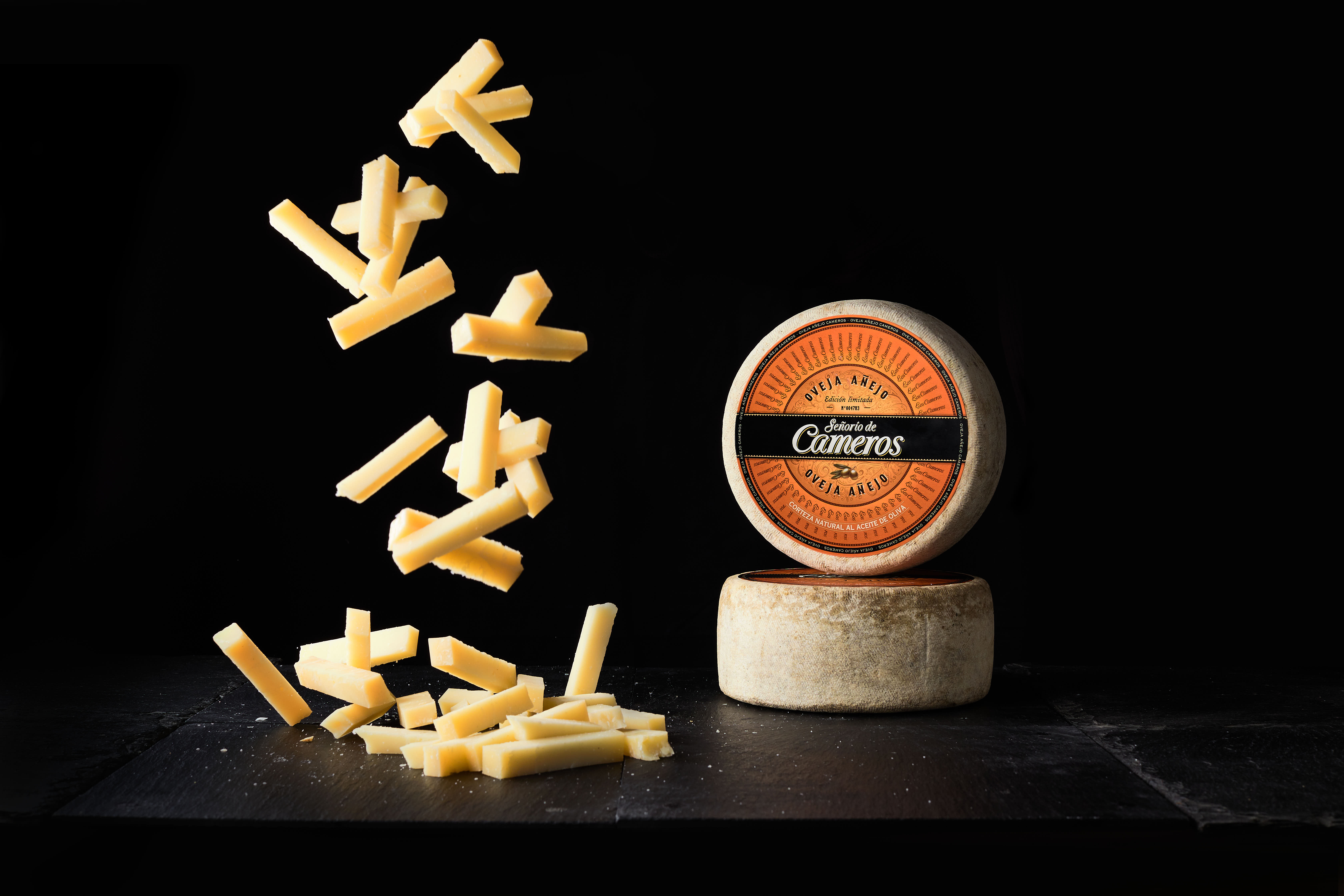 Also available in Wedge 280 g aprox
AGED SHEEP CHEESE SEÑORIO DE CAMEROS
Last 2020 was 10 years since our first aged sheep cheese was elaborated. This history dates back to the eighties when Jesús, our founder, started to select the cheeses with a better ripening. Always motivated by new expectations and by his eagerness to find the best product, he let them improve over time. During that ripening he kept an eye on them and rubbed them with olive oil until they reached their highest point of flavour and aroma.
In 2010, the second generation of the family retook this practice and carried it further, thanks to the selection of the raw material directly in the farmer, what results in the best milk.
This year, this aged sheep cheese, elaborated with love thanks to the farmers from Zambrana and Deza, has presented us with a limited edition of 5,000 pieces. Later they will ripen for months in our underground cave, where the rind typical moulds will develop and where we will rub them with olive oil baths.
The Aged Sheep Cheese Señorío de Cameros is elaborated with 100% sheep's milk from Assaf breed. It ripens for 12 months in our subterranean caves where its natural rind is formed as a result of the mould development in the rind and the olive oil baths, providing a special and unique taste.
Tasting Notes: Light yellow colour, with serene aromas of cellar. Flavours of dense butter and elegant toasted. Firm texture that provides a pleasant hardness. Right salinity that allows to notice a balanced and without edges flavour.
DO YOU KNOW ALL OUR CHEESES?