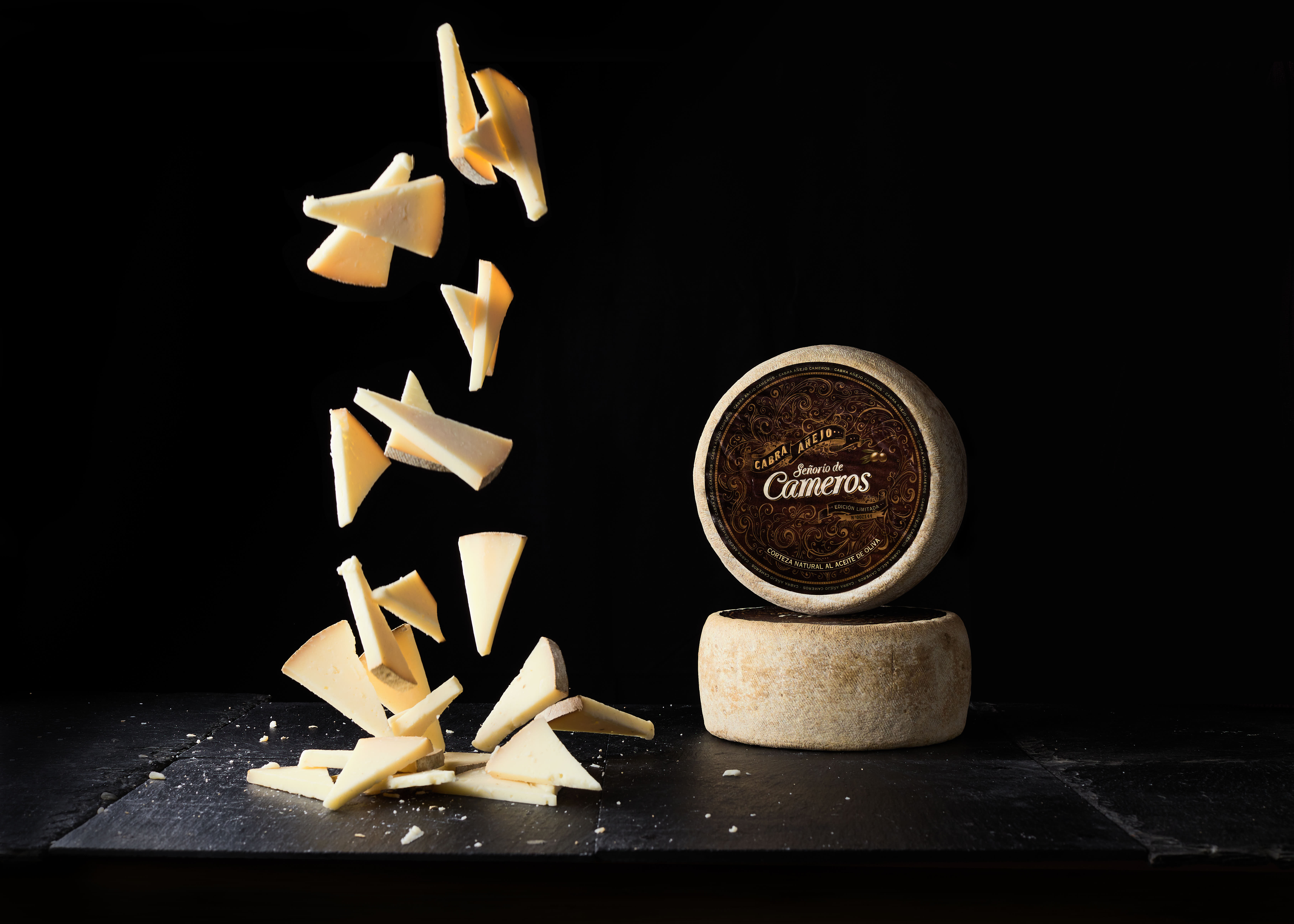 Also available in Wedge 280 g aprox
AGED GOAT CHEESE SEÑORIO DE CAMEROS
Once we had been elaborating the aged sheep and cow cheeses, it was natural that we complemented the aged cheeses with one of the most famous milk types nowadays: the goat milk. That helped us to look for a new recipe for a cheese with a long evolution and the same features than the previous ones. In 2018 our third aged cheese came out. Its elaboration is really complex and sensitive due to the characteristics of the goat milk, really limited in our region. Thanks to the joint work and to the commitment of the small farmers from La Rioja that offer their best efforts and know-how in each liter, we have elaborated this limited edition. These 5,000 pieces of aged goat cheese are simply delicious.
With this last cheese and as a result of years of development, passion, effort and care, the cheeses Señorío de Cameros were born.
This cheese is elaborated with goat milk of the breeds Serrana, Murciana-Granadina, Malagueña, Alpina and their crosses. There are several breeds due to the transhumance (yearly movement of the herds from the mountains to the warm South lands). Although the transhumance was made typically with sheeps, most of the breeds had also around 20 goats for self-consumption, as the goat milk is more digestive than the sheep one.
This cheese ripens for 10 months in our underground caves where its natural rind is formed, thanks to the development of natural mounds combined with olive oil baths, and where its intense flavour starts to appear.
Tasting Notes: Off-white colour, in contrast to its grey rind. Aromas remembering to a wet cave. Granulated texture but easily soluble and that encourages the salivation. In the mouth, it remembers to the animal natural feeding (gorse, hay, dry straw…). It has personality and intense and delicate taste.
DO YOU KNOW ALL OUR CHEESES?